Il full trailer di MEN il nuovo film di Alex Garland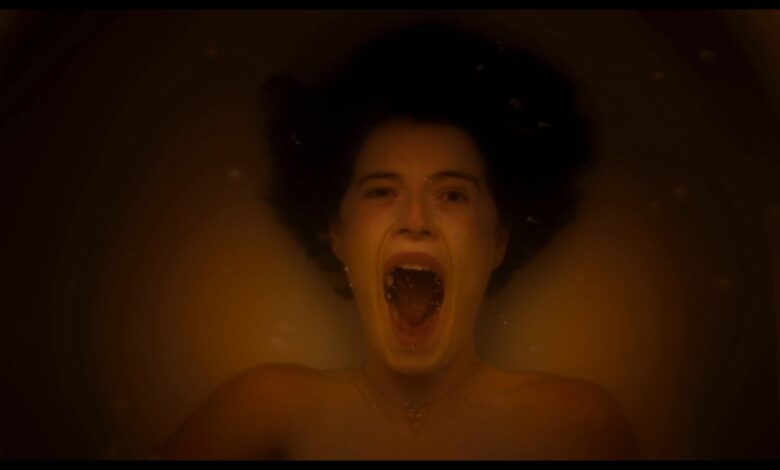 Accompagnato dalla frase "Men, l'horror talmente disturbante che fa scappare gli spettatori dalla sala" il nuovo film del regista inglese Alex Garland segna il suo ingresso nell'horror dopo le due pellicole Sci-Fi di successo: Ex Machina e Annientamento. Se sia vero o meno quello che viene affermato nella suddetta frase, e da altre che dicono che un film così scioccante non si vedeva dai tempi di The Blair Witch Project, o se invece è  tutta una furba operazione di marketing, di certo c'è che  il full trailer lanciato in questi giorni, ci mostra delle sequenze effettivamente inquietanti. Le immagini trasmettono un senso di mistero e spaesamento. La storia fa parte di quel filone degli horror rurali dove in anonimi paesini spersi nel nulla si consumano orrori inconfessabili; insomma ci troviamo nei territori di film come The Wicker Man o Midsommar – Il villaggio dei dannati. La storia vede protagonista una giovane donna inglese che, dopo la morte del marito per la caduta da un palazzo, decide di affittare per un mese un classico cottage di campagna al fine di staccare dalla vita lavorativa e cercare di elaborare da sola il trauma. Al suo arrivo la accoglie il padrone di casa Geoffrey  un uomo molto sopra le righe ma apparentemente amichevole, che le presenta il luogo e poi la lascia al suo soggiorno. Tutto trascorre in modo normale fino all'arrivo di uno sconosciuto, un uomo completamente nudo, che sembra stalkerare la protagonista. Men sulla carta è un film che immerge lo spettatore in uno stato d'ansia continuo che lo porta a continui svelamenti capaci di scioccare e far rimanere a bocca aperta. 
Chi ha visto il film in anteprima ha anche dichiarato:
"E' tra i 10 tra i migliori film horror da vedere o rivedere a Halloween."
"E' così inquietante che volevo strisciare fuori dal mio stesso corpo."
"Ho visto 'Men' ed è stata la prima volta che ho visto qualcuno uscire durante il film… E non era ancora la parte più strana", afferma un altro.
Non ci resta che aspettare l'uscita nei cinema italiani il 25 agosto per giudicare di persona se questo film sia davvero così terrificante. Nell'attesa guardatevi il trailer.
© Sergio Di Girolamo