Guillermo del Toro's Cabinet of Curiosities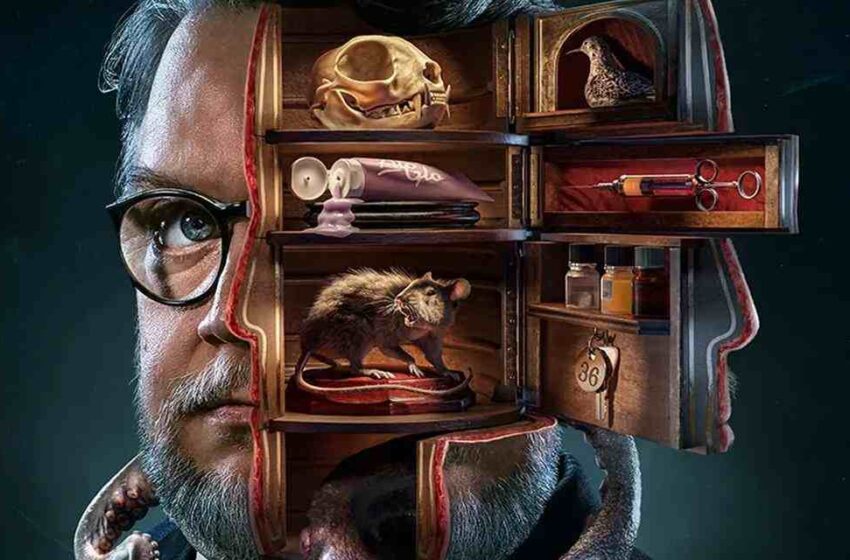 Guillermo del Toro non finisce di stupirci, non solo per la qualità dei suoi film ma anche per la sua irrefrenabile vena creativa che lo porta a sfornare progetti su progetti sempre interessanti. E' il caso di questa serie antologica Guillermo del Toro's Cabinet of Curiosities,  ovvero La stanza delle meraviglie di Guillermo del Toro composta da otto episodi distribuiti tra il 25 e il 28 ottobre scorso su Netflix. La serie si può benissimo collocare tra quelle che hanno fatto la storia delle produzioni fantasy horror in TV  del passato  come Ai confini della realtà, i Masters of Horror,  I racconti della cripta e Alfred Hitchcock Presents. Il progetto, del quale  il regista messicano è produttore e  autore della sceneggiatura di due episodi, è composto da otto fiabe dell'orrore contorte e perturbanti, affidate ad alcuni tra i migliori registi di genere fantastico, capaci di dare sfogo alla loro macabra fantasia. Del Toro ha dato loro carta bianca  ma è evidente  la sua presenza nel progetto non sia solo fisica (introduce ogni episodio come  Alfred Hitchcock  avvicinandosi al gabinetto del titolo per prendere un oggetto dal suo interno e descriverne la storia che gli appartiene) ma influenzi anche lo stile narrativo e visivo tipici del suo miglior cinema, non tralasciando un doppio omaggio alla narrativa dell'amatissimo H.P. Lovecraft a cui dedica due episodi.
I racconti sono un mix di storie macabre, inquietanti, raccapriccianti, caratterizzati da una morale di fondo che denuncia l'avidità e l'arroganza e dal punto di vista tecnico visivo sono  tutti  accomunati da un livello di dettaglio maniacale e da un design impeccabile.
Dalla visione dei primi episodi si evince come La stanza delle meraviglie di Guillermo del Toro potrà di fatto diventare una vera chicca per gli appassionati di cinema horror e del macabro del grottesco e del ripugnante. Di seguito i titoli degli episodi.
Lotto 36,
I ratti del cimitero,
L'apparenza, 
L'autopsia
Il modello Pickman
I sogni della casa stregata
La visione
Il brusio
© Sergio Di Girolamo