The Well, il nuovo film horror di Federico Zampaglione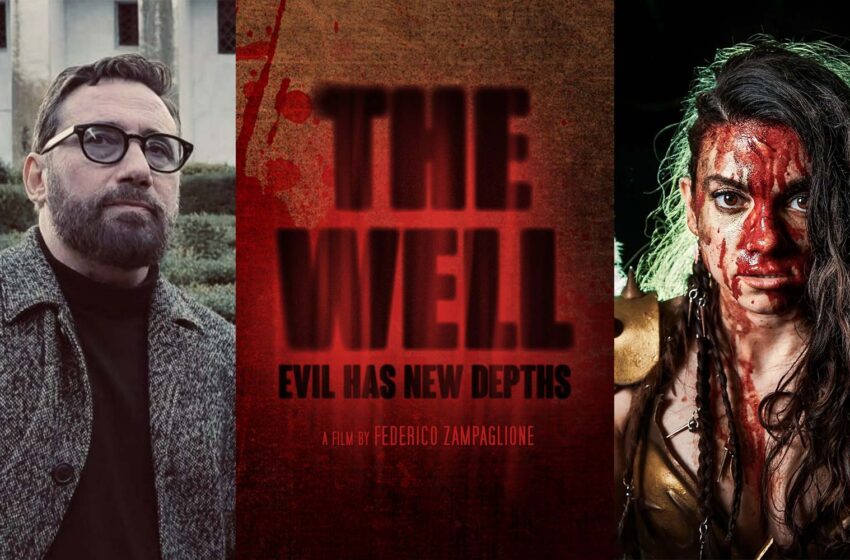 Federico Zampaglione, per chi non lo conoscesse, è il leader della pop band romana dei Tiromancino, ma soprattutto per noi di TheFear.it, è il regista di due horror interessanti Shadow (2009)  e Tulpa (2013) due pellicole (forse la prima in particolare) che avevano fatto gridare quasi al miracolo di un ritorno all'horror d'autore in Italia. Il musicista/regista, vero appassionato di film dell'orrore, non è riuscito nell'intento di rilanciare il genere ma, comunque, ha dimostrato di avere un "buon occhio da regista della paura". A distanza di quasi dieci anni, Zampaglione  torna dietro la macchina da presa con l'horror thriller soprannaturale The Well. Le riprese sono iniziate lo scorso 6 Marzo 2023 nei dintorni della periferia romana. La trama è incentrata sulle vicende di una giovane restauratrice, figlia d'arte, che si reca in un piccolo villaggio italiano per portare al suo antico splendore un dipinto medievale (La casa dalle finestre che ridono docet). Lei non lo sa, ma metterà la sua vita in pericolo a causa di una maledizione legata al dipinto e di un mostro creato e nutrito dal dolore più estremo, imprigionato nel fondo di un pozzo.  La parte della protagonista è affidata a Lauren La Vera, fresca del film campione d'incassi Terrifier 2. The Well è scritto dallo stesso Zampaglione insieme a Stefano Masi e include nel cast oltre alla già citata La Vera, Claudia Gerini, Giovanni Lombardo Radice, Linda Zampaglione, Jonathan Dylan King, Lorenzo Renzi, Taylor Zaudtke, Gianluigi Calvani e Yassine Fadel.
Ecco le parole dello stesso regista riguardo al film:
"Eccomi tornato sul cavallo dell'orrore! Amo profondamente questo genere perché parla dell'animo umano, indaga le nostre paure sconosciute e si perde nel profondo, nell'oscurità, mentre, contemporaneamente, ci si aggrappa a una lama di luce. The Well spinge all'estremo le emozioni, sfumando il confine tra realtà e fantasia, bene e male, vita e morte. E scopriremo che il Male ha nuove profondità".
Il film, sarà presentato in anteprima mondiale al prestigioso Sitges Film Festival 2023, Festival internazionale del cinema fantastico della Catalogna (nonché maggior festival cinematografico internazionale dedicato al cinema fantastico che si tiene ogni anno nella cittadina spagnola di Sitges). The Well verrà proiettato qui venerdì 6 ottobre 2023 nella sezione "Midnight X-treme", presso il Cinema Retiro.
In tal senso il regista ha dichiarato
"Sono più che entusiasta di avere la prima mondiale di The well a Sitges, un festival che amo davvero. Far parte della sezione 'Midnight X-treme' è molto emozionante ed è il posto perfetto per il mio nuovo film… visto che è davvero molto, molto estremo! Preparatevi, compagni!"
In attesa di poter vedere il film di Zampaglione, da pochi giorni la produzione ha rilasciato alcune immagini che trovate qui sotto. Stay tuned!
© Sergio Di Girolamo,romana