The number of the Beast Album: Recensione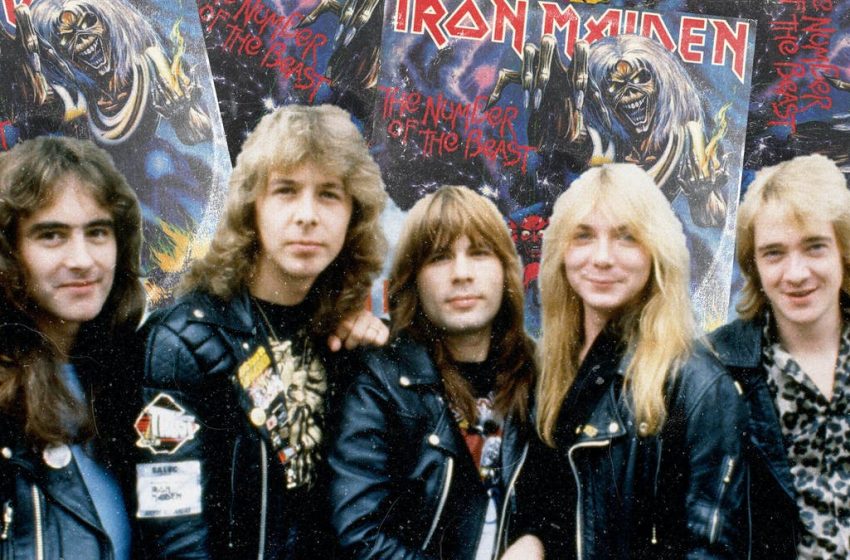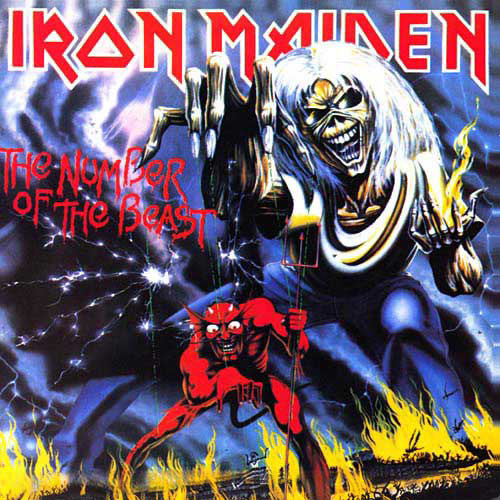 Nazione: Inghileterra
Anno: 1982
Band: Iron Maiden
Durata: 40 min 22 sec.
Brani:
Invaders
Children of the damned
The prisoner
22 Acacia avenue
The number of the beast
Run to the hills
Gangland
Total eclipse
Halloweed be thy name
Formazione
Bruce Dickinson – voce
Dave Murray – chitarra
Adrian Smith – chitarra, cori
Steve Harris – basso, cori
Clive Burr – batteria
The number of the Beast è a parer mio l'album più  rappresentativo degli Iron Maiden nonchè il  loro più grande successo commerciale e  segna due eventi epocali per la band: l'ingresso del  leggendario Bruce Dickinson, ugola d'oro del metal, nella band e il riconoscimento a livello mondiale grazie anche alle ottime vendite.
 The number of the beast è conquista già a cominciare dalla  grafica della copertina, realizzata con  maestria dal visual designer ufficiale della band Derek Riggs, ma è ovviamente la musica  a tenere banco, e che musica! I Maiden,  dopo due interessanti album di esordio  influenzati ancora dal punk, danno una  sterzata al loro stile creando quello che a  tutt'oggi e considerato il Power Metal.  Brani dalla ritmica incalzante caratterizzata da diversi  cambi di tempo e conditi da assoli  melodici eseguiti con tecnica sopraffina e mai banali caratterizzano questo album vera e propria colona del genere. E poi ci sono gli acuti  sfascia orecchie di Dickinson. Il primo  brano Invaders trae ispirazione dalle  battaglie della mitologia nordica e in  particolare dalla figura dei vichinghi ed è suonato alla  velocità della luce. Il successivo Children  of the damned invece è una delle ballate più  belle della carriera della vergine di ferro, nonchè una  delle più riuscite canzoni dell'album. Con  un intro lento e magico si passa presto a un  sound duro veloce e preciso mentre  Dickinson canta di bambini "maledetti"  dotati di poteri psichici (brano probabilmente ispirato dalla visione del film Il  villaggio dei dannati). In The Prisoner si  cita invece un telefilm omonimo degli anni  settanta.
22 Acacia Avenue riprende la  storia della  prostituta Charlotte iniziata nel  primo album  della band mentre la  successiva traccia: The  number of the  beast è probabilmente il  pezzo più bello  dell'album. La canzone è cattiva, suonata alla velocità della luce,  e cantata in modo sublime. Nel testo si narra la storia di  un uomo spettatore di una messa nera  ( tutto nasce da un  incubo di Harris) e viene  introdotta da una  voce baritonale che cita  un passaggio  dell'apocalisse, menzionando, tra l'altro,  il numero  maledetto:666.
Run to the hills ha un ritmo  serrato e Dickinson spara acuti come  fossero granate, il testo affronta l'argomento delle lotte tra  gli indiani e gli inglesi nella nativa America e diverrà un cavallo di battaglia live.  
Gangland si può segnalare per la presenza  nella composizione anche del batterista  Clive Burr
 mentre Total eclipse è inizialmente inserita  come B-Side (poi ripubblicata tra i brani  originali) ed è un bel brano con un interessante  lavoro al basso di Harris. A chiudere il  capolavoro Halloweed be thy name che,  citando un passaggio del padre nostro,  narra le ultime ore di un condannato a  morte.
© Sergio Di Girolamo