Drag me to Hell: Recensione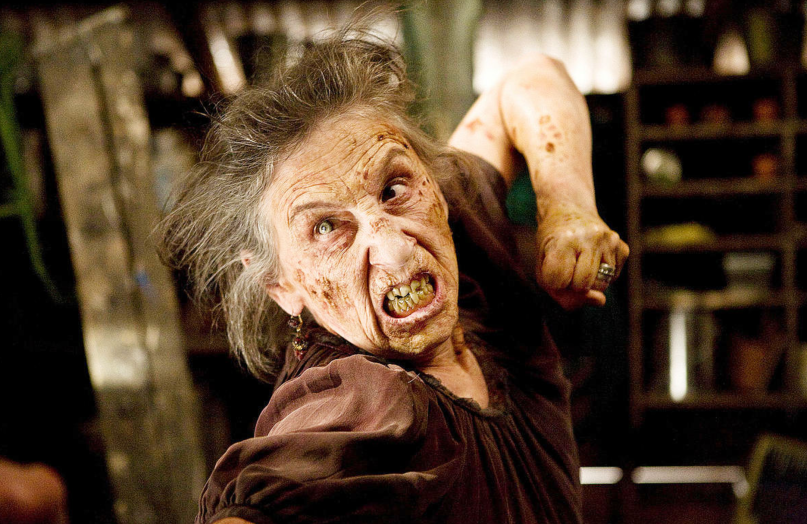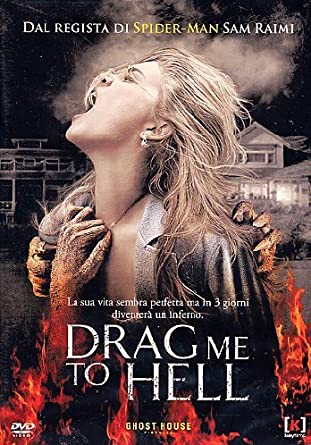 Nazione
USA
Anno
2009
Regia
Sam Raimi
Sceneggiaura
Sam Raimi, Ivan Raimi
Produzione
Ghost House Pictures, Buckaroo Entertainment
Cast
Alison Lohman, Justin Long, Lorna Raver
Christine lavora presso un grande istituto di credito. Dinanzi alla possibilità di ottenere una promozione a discapito del suo nuovo collega vieta una proroga del mutuo a un'anziana zingara. Questa, imploratala fino all'umiliazione, si vendica del torto scagliando sulla ragazza la terribile maledizione della Lamia che prevede tre giorni di torture psicofisiche fino all'apparizione finale del tremendo demone.
Finalmente il momento tanto atteso è arrivato: Sam Raimi torna all'horror e, cosa ancora più importante, lo fa alla sua maniera! Drag me to hell è Sam Raimi allo stato puro. Lo stile personale del regista, fatto di iperboliche scene realizzate con montaggi pirotecnici e trovate visive originali, è assolutamente presente in questo film, prodotto dalla Ghost House, casa di produzione dello stesso regista (che non aveva finanziato fin a quel momento pellicole degne di nota).
Drag me to hell è un carrozzone pieno di scene spettacolari, momenti di puro horror, colpi di scena e non solo; perché per essere Raimi style al cento per cento ci vuole anche una buona dose di ironia e nel film ce n'è a iosa.
Si urla, ma si ride anche, mentre si riflette sul messaggio sociopolitico che il film lancia, una riflessione universale sull'arrivismo e su chi farebbe di tutto per stare in alto, anche peccare di cinismo e insensibilità. Cosa che Christine, ragazza semplice e di buoni principi, fa pur di rientrare nello stato sociale della famiglia del suo ragazzo. Quello che le capita in seguito è semplicemente tremendo: visioni orrende, sedute spiritiche, sacrifici animali, tre giorni di terrore prima che il demone si porti la sua anima all'inferno. Raimi ci mostra tutte queste cose utilizzando degli effetti speciali ben fatti e non calcando troppo la mano sulla computer grafica, eccetto alcuni casi (e sono, tra l'altro, le scene meno riuscite come quella degli occhi della zingara che fuoriescono dalle orbite tipo cartone animato, sigh!) e dimostrando che si può ancora fare un buon horror nello stile degli anni ottanta. In effetti la grande qualità del film è proprio quella di avvicinarsi a un certo tipo di cinema ormai perso e che un regista come Raimi conosce bene essendone stato autore di punta (La saga di Evil Dead) .
Gli attori sono molto bravi, soprattutto Lorna Raver nella parte della vecchia zingara, che fa veramente paura ed anche la protagonista, Alison Lohman, che dipinge perfettamente il suo "fragile" personaggio.
Che dire, Drag me to Hell è una pellicola ben fatta che non ha praticamente momenti morti, si segue dall'inizio alla fine senza uno sbadiglio e, oltre a far saltare sulla sedia per i continui colpi di scena, diverte. La speranza è che il buon Sam continui su questa strada e rifugga dalle grandi produzioni hollywoodiane, troppo patinate e poco personali, per regalarci tanti piccoli gioielli come questo film.
© Sergio Di Girolamo